My dad passed away December 18, 2022.
I'm not yet up for posting much, so for now I'm just going to share his obit: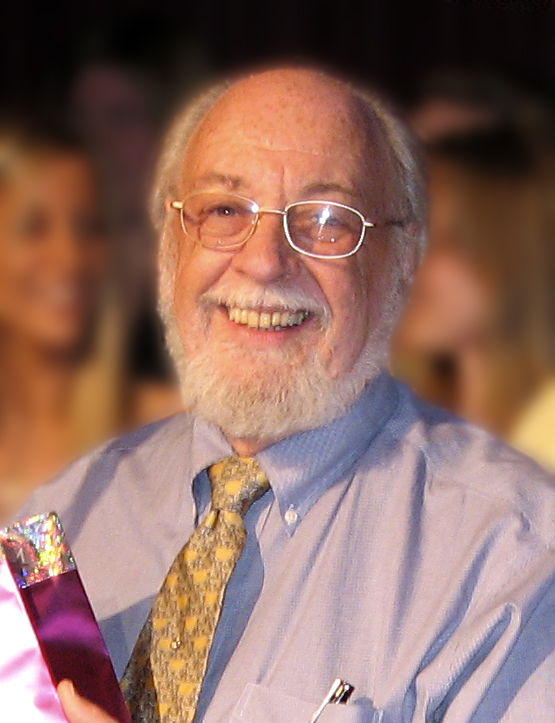 Larry Joseph Brill, 86, devoted father and grandfather, passed away December 18, 2022. Born January 20, 1936 to C. Lee Brill and Josephine DeBaise Brill, Larry was a life-long Wallingford resident.
He graduated from Lyman Hall High School in 1954, and spent two years in the U.S. Army, from which he created some lifelong friendships. In 1965 he married Ann Rykas. He was predeceased by her in 1975, and he raised their two children on his own.
As a young man Larry discovered a love of theatre and became passionately involved in all aspects of putting on a show. His greatest love in the theatre was set design, though directing was also particularly fulfilling. Through countless productions over decades of theatre work, he brought joy to many in his community. He also found much fulfillment in teaching younger generations and helping them to find their start in the performing arts. He was most closely involved in Quinnipiac Valley Theatre and Cheshire Community Theater, among others.
Volunteer work was of great importance to him, and he gave many hours of time as well as his expertise in fundraising to the American Cancer Society, the Wallingford Symphony Orchestra (of which he was a charter member), the Rosa Ponselle Fund, and Wallingford Center, to name only a few, and to many causes, most notably AIDS awareness and Special Olympics. He found much joy and meaning in his volunteer work, and found it particularly fulfilling to be involved in the revitalization of his hometown.
By trade he was a graphic artist, and he spent years in the sign-making business as well. He was an accomplished artist, and was always happy to offer his talents to others. In retirement, Larry found great joy in several singing groups, including the Quinnipiac University Singers.
Above all, what brought him most joy and meaning in life were the relationships he formed with others. He formed close, lasting friendships with people from every new endeavor, and he would drop everything to be there for a loved one, rearranging his own life without hesitation. He adored his granddaughter Anna, and was immensely proud of her.
A stroke and the development of dementia caused him to go into Regency House. Dementia didn't hold him back. He continued to create new friendships, continued to sing, whistle, laugh, and find and share as much love and joy as he could. He was, to the very end, expressing his love and concern for others. He was of big heart and generous spirit. He touched the lives of many, and he will be very deeply missed.
Larry is survived by his partner in life, Virginia DeBaise of Wallingford; his son, David Brill (Gayle) of Middletown; his daughter, Nellie Levine (Gary) of Jeffersonville, VT; and his granddaughter, Anna Levine (partner Neil Wood) of Baltimore, MD.
His family will receive relatives and friends in The Wallingford Funeral Home, 809 N. Main St. Ext., on Tuesday, December 27th, from 5-7pm. A Mass of Christian Burial will be celebrated on Wednesday at 10am, directly at Most Holy Trinity Church, 84, N. Colony St., Wallingford. Interment will follow in St. John Cemetery in Wallingford. Gifts in Larry's memory may be sent to: the American Cancer Society.
A favorite piece of Larry's that reflects the life for which he strived:
"The meaning of life is felt through relationship…

Relationship with others and with one's own self.

From what it is at birth to whom we become as child,

Adult, parent, grandparent and, ultimately, as ancestor.

The meaning of life flowers through relationship…

Parenting teaching serving creating.

Learning from nature, the sages, our peers,

From our emerging selves in a state of becoming."

-Jonas Salk, developer of the polio vaccine
~ Nellie
Main photo: my dad at Fallingwater, a place he always loved, by a favorite architect, Frank Lloyd Wright; 2005.